Support for Customers Experiencing Vulnerability
For Suncorp New Zealand, corporate responsibility is about taking a long-term approach to running our business.
We recognise that our growth and success should be sustainable and should also benefit our customers, partners and communities. This means considering the environmental, social, governance and economic risks and opportunities that we face as a business.
We value our role as a corporate global citizen and look for opportunities to advocate for positive change.
Our corporate responsibility framework is based on four key principles which support our purpose of 'building futures and protecting what matters.'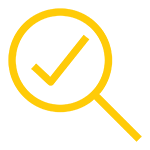 We are committed to building trust and doing the right thing. We are open and transparent in our dealings with our stakeholders and uphold a genuine commitment to delivering fair customer outcomes.
We report our social, environmental and economic performance, and proactively address the issues that matter most to our stakeholders.
Our Code of Conduct ensures we do the right thing by our people, customers, suppliers, partners, intermediaries, shareholders and each other. It covers the way we act and how we interact with others, and is underpinned by our policies, standards, procedures and guidelines.
We report our corporate responsibility progress in the Responsible Business Report. This ensures we are transparent about our performance across our social, environmental and economic measures and targets.
Collaboration is key to our success and so we are contributing members of Climate Leaders Coalition, Sustainable Business Council (SBC), Business New Zealand Major Companies Group (MCG), Insurance Council of NZ (ICNZ), the Financial Services Council (FSC) and the Australian and New Zealand Institute of Insurance and Finance (ANZIIF).
In 2019, Suncorp signed the UN Global Compact, Principles for Sustainable Insurance and Principles for Responsible Investment, an international network of institutional investors that works to understand the implication of environmental, social and governance factors.
Our Conduct and Culture program ensures the customer is at the heart of everything we do, allowing us to deliver fair customer outcomes and experiences.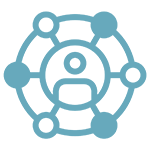 Responsible Financial Services
We put our customers at the heart of everything we do and help them make good choices.
We support New Zealanders experiencing vulnerability by providing accessible insurance solutions while continuously developing products and services that foster financial inclusion.
Our Financial Inclusion Action Plan supports our focus on improving products and services for customers experiencing vulnerability, keeping insurance accessible and growing New Zealand's financial capability.
To support customers affected by the global spread of Covid-19, we established a hardship fund up to $10M. We're using this fund to offer support options – like premium holidays and discounts – to help customers who are facing financial hardship to keep key insurance cover in place.
In 2020, our go-to-market brand, Vero launched a pilot car insurance product with Good Shepherd New Zealand. Drive was carefully designed based on research into the needs of low-income New Zealanders and the trial is the next step to understand whether it will provide genuine value to those excluded from the traditional car insurance market.
Suncorp New Zealand operates under a customer vulnerability framework, and in 2020 launched a two-tier training module so our people can better recognise and respond to customers in vulnerable circumstances. All employees are required to complete Tier 1 Customers Experiencing Vulnerability (CEV) training so they can effectively implement our approach to supporting customers experiencing vulnerability. This is also supported by our CEV Community Partners - Lifeline, Good Shepherd, Victim Support, Shine, Citizens Advice Bureau, Age Concern and MoneyTalks - to whom we can refer customers in need of support services.
We also continue to work with our corporate and joint venture partners to develop new and accessible insurance and finance offerings, like AA Money.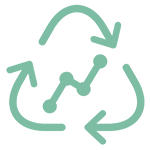 We seek to innovate and optimise economic, social and environmental outcomes throughout our business and value chain.
Our innovative insurance solutions support social and economic growth and a low carbon environment. We believe in conducting business in a way that protects and sustains the environment for current and future generations and are committed to reducing greenhouse gas emissions and preparing for the physical impacts of climate change.
Suncorp New Zealand has published greenhouse gas emissions targets in line with New Zealand's Climate Change Response (Zero Carbon) Amendment Act and is on track to meet our target for our corporate operations of a 51% reduction in these emissions by 2030 and net-zero emissions by 20501.
Suncorp New Zealand Suncorp New Zealand was the first New Zealand insurer to adopt Meridian Energy's 100% Certified Renewable Energy product. This means nearly 100% of Suncorp New Zealand's electricity is certified within Meridian Energy's renewable energy production, therefore our Scope 22 electricity emissions are near zero.
In 2020 we were finalists for the Climate Action Leader Award at the Sustainable Business Awards.
In 2020 Suncorp joined RE100, making a commitment to use 100% renewable energy by 2025.
Our Climate Change Action Plan address the risks and opportunities of climate change to our operations, customers, suppliers, investments and community.
Our Environmental Performance Plan 2020-22 outlines a broad programme of activity to reduce our environmental footprint. We have a responsibility to continue to reduce our environmental impact and be transparent about our environmental performance.
Our Responsible Investment Policy guides how we address environmental, social and governance risks and opportunities in our investment practices.
In 2019, Suncorp New Zealand invested $6M in Kāinga Ora (Housing New Zealand) bonds, bringing our total wellbeing investments to $20M, emphasising our commitment to responsible investment goals.
In 2021 Suncorp New Zealand signed a joint letter supporting an inquiry into whether New Zealand needs a Modern Slavery Act.
We are currently implementing our Supplier Code of Practice, which outlines our supplier expectations to ensure they are sustainable, responsible, fair and ethical in their business practices when they represent Suncorp New Zealand and our brands. The Code includes our expectations in terms of human rights, ethical business practices, community investment and impact on our environment.

We are members of the Climate Leaders Coalition, to help New Zealand transition to a low emissions economy and create a positive future for New Zealanders, business and the economy.
1Suncorp New Zealand, FY19.
2Scope 1 are direct emissions from sources owned or controlled by Suncorp (e.g. emissions from manufacturing, burning of diesel fuel in trucks and fleet vehicles). Scope 2 are indirect emissions from Suncorp's consumption of purchased electricity or other sources of energy generated by another upstream organisation (e.g. electricity purchased from energy companies).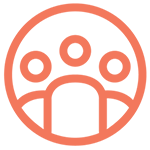 Resilient People and Communities
We respect human rights and invest in the wellbeing and resilience of our people and communities.
We are helping to build a resilient workforce and society by ensuring our employees have access to learning opportunities to build their capability for the future, while also establishing community initiatives and partnerships that build economic prosperity and natural hazard resilience.
Our Diversity and Inclusion plan is a roadmap to support gender equality, age and cultural diversity and inclusion within our workforce. In support of this, we are a Major Partner of the TupuToa Internship Programme. TupuToa is an NGO that partners with New Zealand corporates to find internship opportunities for Māori and Pasifika students to help realising Māori and Pacific potential.
We are a DVFree Tick organisation. The DV Free Tick is an accreditation given by domestic violence support agency Shine, endorsing Suncorp New Zealand as a domestic violence free workplace where domestic violence is not tolerated and our people feel supported they can speak up and ask for help.
In 2019, Suncorp New Zealand was awarded Excellence in Workplace Diversity and Inclusion at the 2019 ANZIIF NZ Insurance Industry Awards, and in 2020 we gained an Excellence Award in the Employer of Choice category at the inaugural HR Director NZ Awards.
We support our people in the causes they care about. Our Brighter Futures programme enables our people to give back to their communities through matched giving, payroll giving, and free volunteer leave.
We're building social resilience by supporting our community partner, Shine, a charity that provides specialist support to those affected by domestic violence.
In 2019, the Suncorp New Zealand, Vero and Asteron Life websites became Shielded Sites. Shielded Sites are a Woman's Refuge initiative aimed at helping New Zealanders experiencing domestic violence safely gain support.
We are committed to fostering a culture of inclusion for all employees where diversity of thought, experience and perspective is embraced. Our Employee Resource Groups (ERGs) are networks created by our people for our people. They foster an inclusive workplace by:

Enabling us to embrace diversity of thought
Improving engagement
Providing thought leadership about specific demographics
Providing support networks
Fostering acquisition and retention of diverse talent.