Welcome to Suncorp
New Zealand
Suncorp New Zealand delivers financial services to New Zealanders.
As part of Suncorp, Suncorp New Zealand* provides scale and financial certainty to our go-to-market brands and builds connection between these brands for our customers and Business Partners. Our go-to-market brands have long-standing relationships with our Business Partners and customers who recognise and trust them.
With our breadth and expertise, Suncorp New Zealand is able to create more personalised and relevant choices for New Zealanders to look after their financial wellbeing.
Suncorp New Zealand is part of Suncorp, a leading general insurance, banking, life insurance and superannuation business with brands in Australia and New Zealand. Suncorp Group has approximately 13,500 employees and relationships with around nine million customers. Suncorp Group is a Top 20 ASX-listed company with A$96 billion in assets.
*Suncorp New Zealand refers to a group of related or associated companies in NZ consisting of Vero Insurance New Zealand Ltd, Vero Liability Insurance Ltd, Asteron Life Ltd, AA Insurance Ltd and AA Life Services Ltd, all of which are connected to Suncorp Group Ltd, an Australian company listed on the ASX.
At Suncorp New Zealand, our purpose is to 'create a better today' for all of our stakeholders. It's what drives us every day, and gives meaning to every action we take.
We help New Zealanders live the life they want now and plan for the life they want tomorrow.
Our vision is to be the #1 choice for New Zealanders for the moments that matter.
We provide our customers the freedom and flexibility to look after their financial wellbeing in a way that best suits them.
We want to create value for customers and support them at the important times in their journeys.
We're here for good and take a leadership role in our communities and continue to protect and champion what New Zealanders care about.
Suncorp New Zealand's Business Success Index is part of the From Risk to Reward insights programme, an annual study we've commissioned to learn more about what makes New Zealand businesses tick.
We're looking at what drives Kiwi businesses, how they feel about taking risks, and what they think might be helping them succeed – or holding them back.
Check out the 2018 edition
Where would you like to start today?
Vero
Vero is New Zealand's general and specialist insurance expert. It's here to make insurance mean more for our customers and it drives everything they do. Vero works with a range of corporate partners (AMP, ANZ, The Warehouse Group and Turners) to make a positive difference to the lives of its customers.
Asteron Life
Asteron Life provides life and disability insurance to New Zealanders to help them celebrate life.
Asteron Life was named Women's Employer of the Year at the 2015 ANZIIF New Zealand Insurance Industry Awards. It also won the 2015 HR Institute's award for Corporate Social Responsibility in recognition for its Brighter Futures programme.
AA Insurance
AA Insurance is a joint venture between Vero Insurance and the New Zealand Automobile Association (AA). AA was established in 1903. It has over 1.6 million members and is one of the New Zealand's strongest and most trusted brands.
AA Life
AA Life is a joint venture between The New Zealand Automobile Association (AA) and Suncorp Group New Zealand Limited. AA was established in 1903, has over 1.6 million members and is one of New Zealand's strongest and most trusted brands.
Since 2013, AA Life has received the Reader's Digest award for Most Trusted Life Insurance Brand.
Our Senior Leadership Team
Paul Smeaton
Chief Executive
Paul Smeaton is Chief Executive Officer, Suncorp New Zealand responsible for the strategy and operational delivery for Suncorp New Zealand business which includes the Vero, Asteron Life and AA Life brands.
Catherine Dixon
Executive General Manager, People Experience
Catherine is part of Suncorp Group's People Experience leadership team which develops the strategy for human resources, learning, real estate and partnering.
Helen McNeil
Head of Risk
Helen is the Head of Risk for the Suncorp Group in New Zealand and is accountable for internal and external risk, compliance and regulatory affairs, as well as other second line of defence risk-related accountabilities.
Jimmy Higgins
Executive General Manager, Claims
Jimmy is responsible for managing claims on behalf of all Suncorp New Zealand products and portfolios across general and life insurance, including specialty brands such as Marine and Corporate.
Campbell Mitchell
Executive General Manager, Customer Marketplace
As EGM of Customer Marketplace, Campbell is responsible for the delivery of Suncorp New Zealand's customer strategy across the Vero Insurance and Asteron Life brands.
Kate Dron
Appointed Actuary
Kate leads the Appointed Actuary team for Suncorp New Zealand and is the Appointed Actuary for both Vero and Asteron. Kate's team has the responsibility for Actuarial Valuations, Capital Management, Investments, Reinsurance and Technical Pricing.
Terry Gaze
Executive General Manager, Technology, Data & Labs
Terry is responsible for all technology delivery, and the alignment of this with strategic programmes across the combined Suncorp New Zealand businesses.
Adam Heath
Executive General Manager, Insurance Solutions
Adam and his team are accountable for the areas of product, pricing, underwriting, reinsurance and operations across Suncorp New Zealand's general and life Insurance business and its associated brands.
Cris Knell
Executive General Manager, Distribution
Cris leads the distribution team, centralised sales and service function, contact centres and sales offices for Suncorp New Zealand's general insurance and life insurance brands.
Tim Buckett
Chief Financial Officer
Tim is the Chief Financial Officer for Suncorp New Zealand. Tim's division carries responsibility for Financial Control, Strategy and Performance management, and Procurement.
Community
We value the communities in which we live and work. We're dedicated to getting out into the community and making a real difference to people's lives.
Suncorp understands that charities count on big-hearted people to lend a hand so that they can do what they do best – make a difference in our communities. That's why we offer our employees one volunteer leave day per year, so they can support causes close to their hearts.
The Suncorp Brighter Futures Community Giving Program unites, engages and empowers individuals to make a difference to causes they are passionate about. This program provides our employees with multiple opportunities to get involved, give and share by volunteering, fundraising, donating and payroll giving.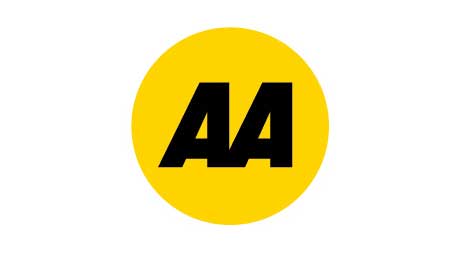 News
AA and Suncorp New Zealand launch new financial service offering to New Zealanders
15/02/2019
The AA, a current car loan finance provider, has announced a new partnership with Suncorp New Zealand to jointly explore how both organisations can expand financial service offerings.
Read more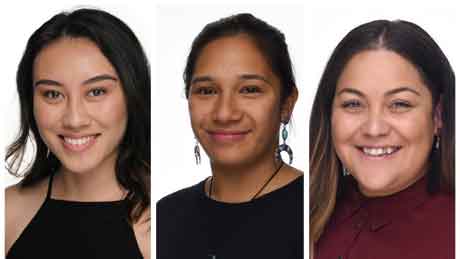 Our People
Farewelling our three TupuToa interns
15/02/2019
TupuToa is an NGO that partners with New Zealand corporates to find internship opportunities for Maori and Pasifika students. At the end of 2018, Suncorp New Zealand was proud to welcome three tertiary students into our organisation through TupuToa's internship programme.
Read more
View all News & Media >
Catherine is accountable for delivering and managing the strategy for the New Zealand business.
Catherine has worked in the Suncorp Group for 17 years. Previous roles include Executive Manager Human Resources & Communication for Suncorp Life New Zealand.
She joined the life business of Royal & Sun Alliance in 1999 and supported significant change during her tenure including the acquisition and divestment of a number of businesses. Before joining the Group she worked for IAG in both business and HR roles for 13 years.
Paul is also a Director of Vero Liability, AA Insurance and the Insurance Council of New Zealand.
Paul has over 30 years financial services experience having worked in banking, funds management, stock broking, life and superannuation and general insurance.
After working in the UK for seven years, Paul joined Suncorp in 1994. During his time with Suncorp he has held several senior positions within Information Technology, Corporate Projects, Human Resources, Procurement, Facilities and General Insurance.
In 2006 Paul was appointed General Manager Property Claims and, as a result of the Promina acquisition, he took on the role of Executive General Manager - Commercial Claims. In November 2008 he was appointed to the board of RACT Insurance and then in November 2010 Paul took on the role of Executive General Manager - Statutory Claims, Commercial Insurance. In September 2015 Paul was appointed as Chief Executive at Vero in New Zealand.
His team is focused on creating value for our customers and valued business partners by making it easier to do business with Suncorp NZ and by delivering excellence in portfolio and product management.
Adam brings considerable experience to Suncorp NZ from a strong background in banking, telecommunications, life insurance and general insurance. Adam holds a Masters of Commerce degree (First Class Honours) from the University of Auckland.
Adam's interests include spending time with his family, fishing, skiing and enjoying New Zealand's great outdoors.
With a focus on our customers and intermediated partners, the distribution function will ensure our products and services protect the financial wellbeing of New Zealanders.
Prior to Suncorp, Cris held a number of senior executive positions during his 25 years at AIG, working in Asia, Europe, the UK and Australasia. As CEO of AIG Insurance New Zealand Limited, Cris steered that business through the financial markets collapse and the Christchurch earthquake recovery.
European and Asian financial risks insurance business, restructuring AIG's Asian general insurance business post the financial crisis, and negotiating AIG's first commercial sponsorship of the All Blacks.
Cris is actively engaged in the insurance industry, having served as a board member and Vice President of the Insurance Council of New Zealand.
With 25 years' experience in the financial services industry, Jimmy joined Vero in March 2012 and led Vero's integrated claims operations, which included responsibility for our earthquake response programme and resolving the remaining earthquake claims.
Jimmy has held a number of roles in the Suncorp Group since joining the business in 2008. Initially, he was responsible for managing major events for the Suncorp Insurance brand before taking up a role as the Executive Manager Claims in Suncorp Insurance.
After the transformation of brands within the personal insurance business, Jimmy was appointed to the role of Executive Manager, General Insurance Fraud & Investigation and was responsible for claims fraud management, quality assurance and process governance for personal insurance claims. He was also instrumental in the Group's response to the natural disasters in Queensland as Executive Manager, Queensland Event Recovery.
He has 22 years' experience in financial services working in strategy, marketing, product management and finance.
Tim has previously worked with Unilever, British Rail, Citibank, Westpac, and St George. Tim has a degree in Commerce, is a CPA, holds an MBA, and is a graduate of the Australian Institute of Company Directors.
Tim has 3 daughters (13, 11 and 8). In his younger days, Tim was an active sportsmen playing cricket at a competitive level, but now enjoys a more leisurely game of golf. Other interests include spending time with his young family, music and indulging in great food and wine.
Nigel joined Vero Insurance 24 years ago and was appointed to the executive team in 2006. Prior to taking up the Chief Risk Officer role in 2011, he was Executive General Manager for New Ventures, responsible for merger and acquisition activity and specialist business unit Autosure and previously owned Comprehensive Travel Insurance.
Previous key roles include more than three years in the UK as Underwriting and Pricing Director, Royal & Sun Alliance's Healthcare and Assistance business. He is also the former General Manager of Fusion, RSA New Zealand's workplace accident business.
Nigel is also the Chief Risk Officer for Vero Liability.
Terry joined Suncorp in 2004 and has held a number of executive roles in New Zealand and Australia within IT Services, and within General and Life insurance businesses. Technology delivery, talent development, and alignment to business strategy has been the focus of these leadership roles.
Prior to joining Suncorp Terry led teams across technology, retail, manufacturing, energy, pharmaceutical, and health industries.
Campbell has a wealth of experience in customer insights, digital marketing and brand strategy, retention and managing a mix of direct and intermediated customers.
Prior to joining Suncorp, Campbell was the Chief Marketing Office at Fairfax Media where he was responsible for all business to consumer revenue and strategy. His remit also included New Ventures including startups and creating and growing an events business.
New to the insurance industry Campbell has held senior roles in marketing, sales and digital on both sides of the Tasman and started his career as a journalist in New Zealand.
Helen has over 10 years' experience in the insurance industry and spent 15 years acting as a litigation solicitor in both Australia and New Zealand. Most recently Helen has been EM Insurance Legal supporting Suncorp NZ across a wide range of legal issues. Career highlights include taking the lead on legal matters relating to our Earthquake Recovery Programme and she was a key contributor to shaping the insurance industry's response to the review of the EQC Act.
In her spare time Helen loves spending time with her husband and young son and enjoys fishing, good food, wine and whiskey.
She has more than 25 years' experience in financial services working in actuarial, product management, strategy, risk and reinsurance.
Kate has previously worked with a number of financial services companies in both NZ and the UK. Kate has a degree in Mathematics, is a Fellow of the New Zealand Society of Actuaries, and is a member of the Institute of Directors.
Kate has two sons who like to keep her fit and active. Apart from spending time with her young family, her other interests include running, reading and indulging in great food and wine.